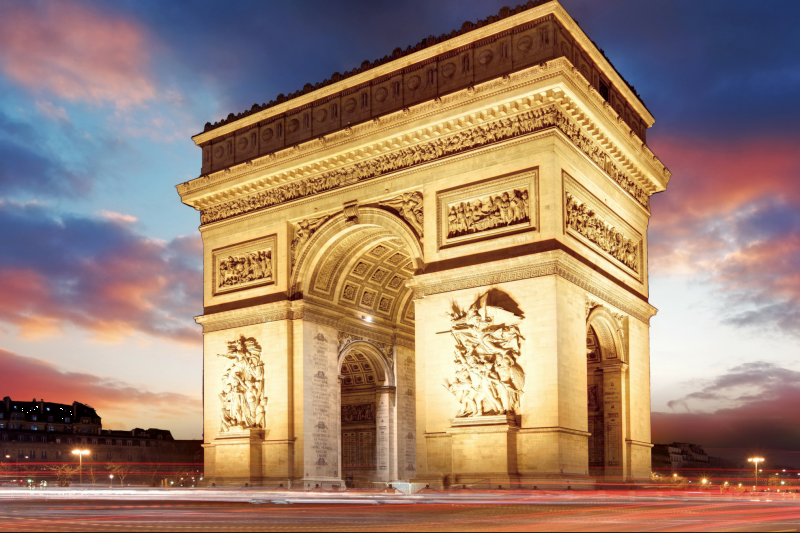 Arc de Triomphe and Champs-Élysées
Dette er helt nytt produkt som kan bestilles nå. Mer informasjon er på vei, så kom tilbake snart!
The golden sunrays brightens up Paris, making the city shine with red and yellow colors. You stand there with a person close to you and try to fathom how wonderful this panoramic view really is. It is a magical experience in one of Paris' most admirable places.
Varighet: 1 timer 30 minutter
Kundeservice

21 62 89 60
Trenger du hjelp? Lene svarer gjerne på spørsmålene dine