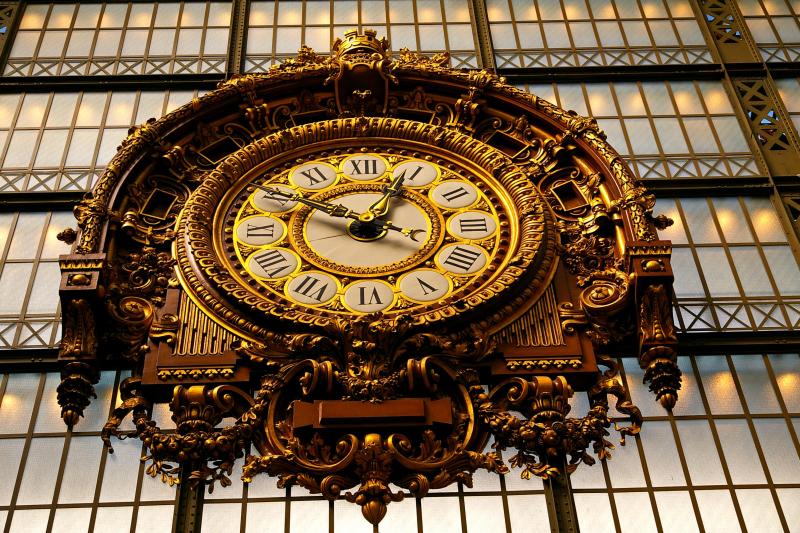 Orsay Museum: lydguide
Skip the line to the Orsay Museum and explore it at your own pace, courtesy of an in-depth audio guide and detailed map. Inside the museum you will get the chance to discover the amazing work of Degas, Renoir, Manet and many others!
Highlights:
- Experience the Musée d'Orsay in Paris
- Learn about Impressionism with an audioguide (French, English, Spanish & German)
- Get a useful map including tour itineraries and visiting advice

Visit the Orsay Museum

The museum holds mainly French art dating from 1848 to 1915, including paintings, sculptures, furniture and photography. It houses the largest collection of impressionists and post-impressionists masterpieces in the world, including Degas's 'Small Dancer Aged Fourteen', Manet's 'Luncheon on the Grass', Renoir's 'Dance at Le Moulin de la Galette' and many more artists as Cézanne, Van Gogh or Gauguin.
Get the most of this visit with our handy route map that will suggest a possible itinerary to help you organize your tour. The audio guide offers recorded commentaries in 4 different languages, packed with information and anecdotes to help you get a better experience to understand the history and significance of some of the greatest works.
How do I get my tickets?
Shortly after your booking is complete your e-ticket will be send directly to your email, just print it out and bring it on your tour.

Where does the tour begin?
The tour departs from our office located at Rivoli Agency 214 rue de Rivoli, 75001 Paris (from April to October) or Pyramides Agency 2 rue des Pyramides - 75001 Paris (from November to March), near the Louvre Museum. Please show up 30 minutes before departure.

How long does the tour last?
The tour lasts approx. 2 hours.
Are there children's tickets?
Yes, children's tickets are available for children between age 3-17. Children from age 0-2 are free, when accompanied by a paying adult.

Important information:
- A deposit of 32 € is required for the audioguide which will be repaid at our agency at the end of the tour.
Åpningstider
Summer: Daily at 10 AM, 12.30 PM & 2.45 PM (except on Monday, 1st Sunday of the month + May 1) Winter: Daily at 10 AM, 12.30 PM & 2.45 PM (except on Monday, 1st Sunday of the month + December 25)
Åpningstider
Summer: Daily at 10 AM, 12.30 PM & 2.45 PM (except on Monday, 1st Sunday of the month + May 1) Winter: Daily at 10 AM, 12.30 PM & 2.45 PM (except on Monday, 1st Sunday of the month + December 25)
Kundeservice

21 62 89 60
Trenger du hjelp? Lene svarer gjerne på spørsmålene dine